Business Management with Vocotext
Vocotext allows you to communicate with your customers directly via the app as well as send vouchers and promos right from the Vocotext Merchant Dashboard.
On top of that, receive sales reports and more from your team at work making managing your business, so much more easier.
Features
Our Rewarding Features
Everything you need to know about this App. Forever.
For free.
For You!
Check Out What We Have Done, We've Worked Hard on It.
A sleek and easy to use app that will reward you just by participating with your favourite brands and merchants.
Download the app. Register yourself and you're all set! Start subscribing to the merchants you frequent or are a fan of and you'll already start earning points and vouchers.
You will have numerous opportunities to earn points by taking part in surveys, quizzes, opening messages and even just by filling up your profile. On top of that, you also get Pool Fund points from the app itself! Such fun!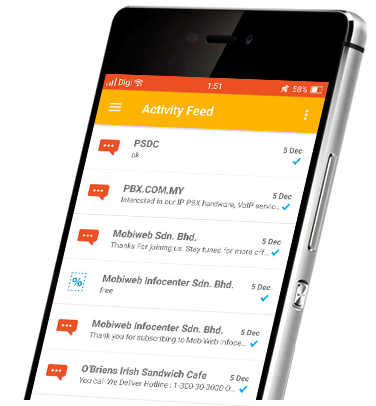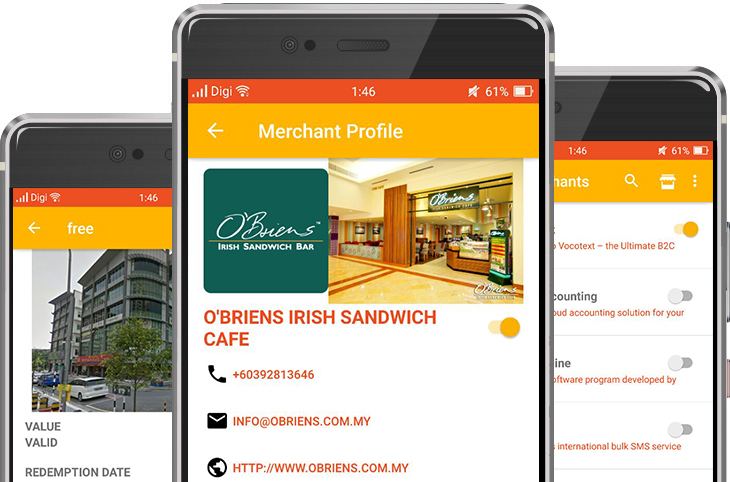 Look!
Look at All Those Points!
And all you need to do is interact with your favourite merchants. The more you do so, the more you are rewarded. Just for being an informed consumer.
FOR THE CONSUMER…
Get started with Vocotext and begin reaping the benefits of this wonderful little app. Every interaction earns you a point and more. It's a wonderful platform with a steady stream of perks.
Earn points
Get vouchers
Make bookings
And communicate directly to your favourite merchants
Learn more
FOR THE MERCHANT…
The best place to get to know your audience / users better. Communicate directly with your users and understand what their needs are, how to serve them better and in turn, reward them for helping your brand become No.1.
An integrated platform
One-to-one communication with the consumer
Reward your customers easily
Spread your brand reach.
Learn more
Let's get started.
It only takes
 minutes
1DownloadDownload the app on your android phone. It's FREE so no charges will be acquired.
2RegisterFill in the blanks. We don't ask for much. Just trying to get to know you . The more you fill in, the more you gain.
3Start getting pointsThat's right. You will receive a confirmation text and then start getting points immediately. It truly is as easy as A, B, C!